AIDA Spotlight - Meet Sasa Jeremic: AIDA Safety Diver and Treasurer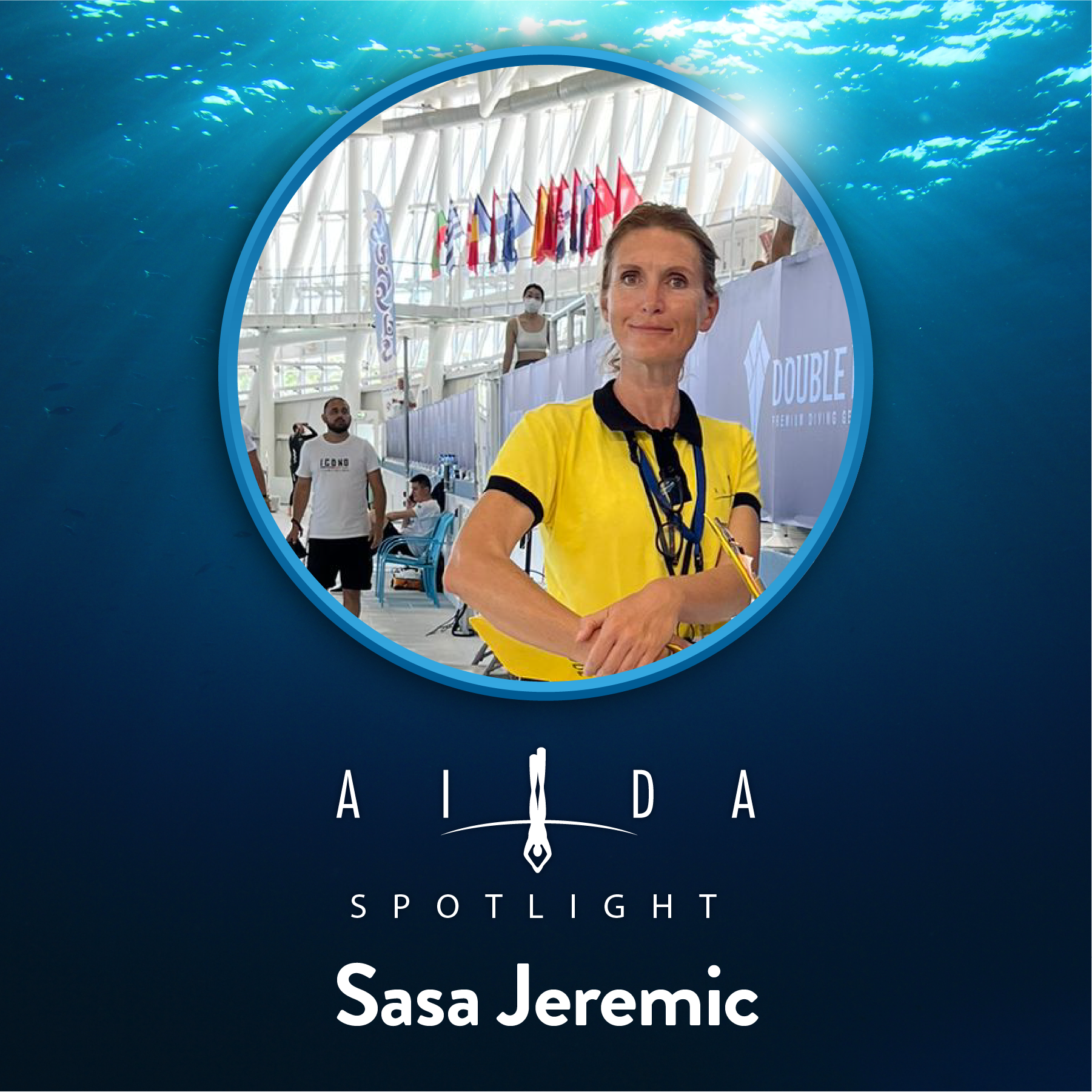 How long have you been freediving?
I`ve been freediving since childhood. I was always excited to reach shells or stones from the bottom that other kids couldn't. Then came The Big Blue, but I was still not aware that freediving existed as a sport. And then 10 years ago, an accidental conversation at the swimming pool brought me to my first freediving course. At that time, I could not imagine the wide range of new opportunities and discoveries that would open in front of me.
Why and how did you start freediving?
I was always enthusiastic about the sea and spending time in and out of the water. I took my first freediving course to try to stay longer underwater and be able to explore what is going on under the surface. During my first AIDA 2* course, I met an amazing group of freedivers and freediving enthusiasts, with whom I kept sharing every free moment. In the meantime, I finished all the AIDA courses up to the instructor level, became an AIDA judge level B, organized and co-organized numerous competitions, and became AIDA Treasury.
What is your favorite thing about freediving?
My favorite thing about freediving is spending time in the sea, diving for myself, teaching others, taking care of other athletes, and contributing to their achievements as a safety diver. I also love sharing this feeling of a freediving community, a supportive element of this sport, and meeting people from different cultures but with the same passion.
Why do you love being part of AIDA?
AIDA is a nonprofit organization, based on the work of volunteers that has provided 30 years of continuous development to this sport. I found in AIDA a place in which I could employ the skills and experience gathered in my professional carrier. While it is not easy to keep pace with the continuous challenges, at the end of the day, it is always rewarding to be part of a sport that is growing and developing.